By Pramod Raj Sedhain.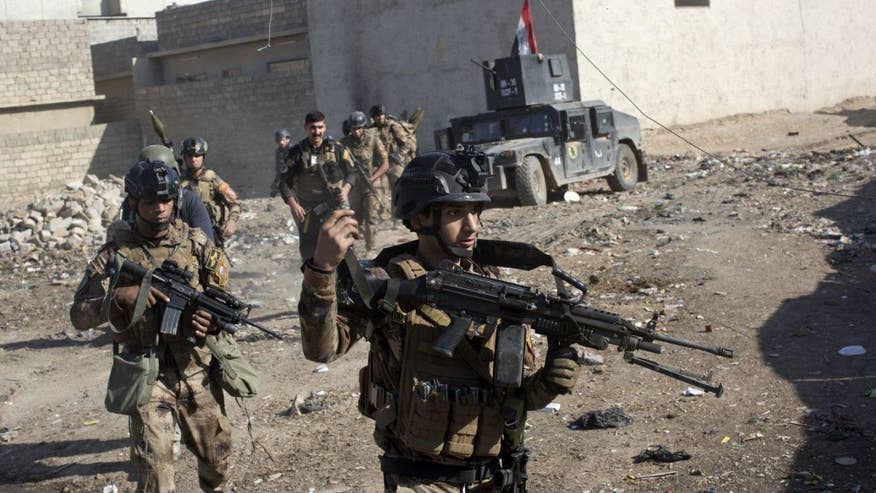 Islamic State (IS) is doomed to fail in entire Iraq but effective "post-conflict solution" has not been finalized yet. Despite the fact that the Iraqi forces are almost near the ultimate goal to destroy the IS ultra brutal terrorist group, Iraqi political stability is far from reality. Fall of IS in Mosul or elsewhere will not resolve the problems of this disturbed county. Resolving Iraq's current situation or turmoil requires a comprehensive stabilization plan even after dismantling the IS.
IS military defeat will not pave the way towards a stable Iraqi future which needs various immediate post-conflict measures. We don't see any positive scenario yet but the Iraqi future has been surrounded by several complex issues. Post-conflict solution of multi-ethnic and multi-sectarian society will be the major challenges for this hard-hit country. Formation of new local governing bodies, various plans for securing, stabilizing, governing and rebuilding previous IS-held territories are key certain challenges. Lengthy process of the ongoing negotiation indicates further complex disputes over key issues.
Iraq's hopeful future will determine only on the basis of broader national political consensus. Forming a new vision for Iraq on the basis of compromise on the part of all domestic political players by discarding all deep rooted rivalries and interests is the only way out to end the conflict. Another tough challenge would be to prevent territorial sovereignty, quick resettlement process for the internally-displaced people, reconstruction of destroyed infrastructures, reconciling with all ethnic groups, reintegrating the fragile multi-ethnic society, settlement of territorial & resources dispute with Kurds, rehabilitation of radicals, restructuring of governing, security & justice system, eliminating the deep rooted corruption, etc.
Iraq needs to restructure the entire state institutions to prevent another conflict. Iraqi political parties and factions must outline a unified post conflict strategy. Without formulating a new way of governing strategy post-conflict scenario remains unclear. Clear domestic political strategy and future vision is necessary to change the current political and security dynamics. How Iraqi parties will resolve their internal disputes through peaceful means is essential for the country's stability. Without resolving the disputes comprehensively, making deals with rival parties can encourage revenge attacks.
Problems in this war-torn country cannot be resolved without examining the current crisis, its root causes and its historic linkage. Almost all Iraqi fundamental factors are surrounded by uncertainties. Internal community can offer stable solution through power separation and decentralization, resources utilization, etc. But these are complex issues. Smart collective initiatives are required to rebuild the ruined towns and services but this too lack funds and resources. There is deep division within the key state propositions like political, ethnical, religious, tribes, historic, geographical, social, economic, security etc. Without appropriately responding to these key issues, further crisis is inevitable.
Comprehensive priority should be given to post conflict strategy, which is necessary for Iraq's stability. Ineffective government political reforms initiative is yet to be concluded. Neither the new governing strategy has been finalized.  Dire economic situation is certainly unable to meet the reconstruction efforts without foreign support. The causes of instability is the failure to provide basic services to the people, deep rooted corruption, frustration and mistrust for general Iraqi people. Successful political and effective governing framework can help contribute to rebuild new Iraq. Power-sharing between all rival communities is necessary for post-conflict reconstruction in the previously IS-held territories. All relevant foreign powers need to use their influence to ensure Iraqi national reconciliation.
Response to potential future crisis requires flexibility and serious discussion among all parties but they are yet to realize the upcoming dangerous crisis. National unity framework comprising all identities and ethnic/tribal groups rather than interests of powerful groups like Shia, Sunni or Kurds should be in place.
Infrastructure rebuilding plan towards sustainable political and social strategy is necessary for a stable Iraq. There can be no ideal solution for Iraqi crisis but there are several options by re-drawing the Iraqi new map. But these options will lead the regional intervention to multi-ethnic conflict. Growing separatist aspiration with geographical or sectarian/ethnic division will produce new problems in future. Competition for different destiny within Iraqi factors will head to unfortunate circumstances and conflict resulting to unfortunate situation.
Various interests to control over resourceful areas, maintain rule of law, fundamental services for people, foreign pressure and engagements on internal affairs, functional governing bodies in local areas, reviving the falling of nationalism, various humanitarian package for displaced people are also key challenges. Another key issue is how to resettle the past radical individuals which require long-term broad collective strategy.
Ideological counter radical program is also an essential factor to counter radical salafi jihadist ideology to avoid another cycle of brutal violence. There are various meddling possibilities from inside and outside. Current wrong decisions will lead towards worsening consequence in the near future. Iraqi situation will remain fragile without consider a realistic option to prevent another tragedy. Future of various fighters' groups is another risk. Various fighters' groups poise significant amount of weapons but their position during the post war time remain unclear. New rivalry and infighting within anti-IS groups cannot be ruled out.
US and other regional countries which have influence over Iraqi parties must put immense pressure on the concerned parties to end internal disputes. U.S. can facilitate for a better political solution of Iraqi future. Without U.S., U.N. and other regional nation's intense effort cannot resolve Iraq's ethnic and sectarian tensions. All group's alliance successful Mosul operation can pave the opportunity towards building new Iraq. Appropriate coordination between all parties could be a new beginning point to prevent another conflict.
Post Mosul political and social plan must be finalized with clear role and responsibility for all relevant internal parties. Without internal unity among various factions, Iraq will face turmoil in the near future. Iraq must deal with different actors for collective interest of all parties. The mistrust among various groups and parties in Iraq will not help to resolve the crisis. If any negotiation with different factor fails, the current cooperation against IS will collapse. There could be unilateral declaration in different parts of the country – either the Kurdish, Shia or Sunni which would lead another deadly civil war.
Iraq has numerous needs and demands but has very limited option for the solution.
Without a clear future vision for new arrangement for "post-conflict solution" there are fears of a new cycle of crisis. Without broad cooperation among all players Iraq's peaceful future remains uncertain. Temporary and artificial solution will no longer bring stability to the fragile Iraqi state.